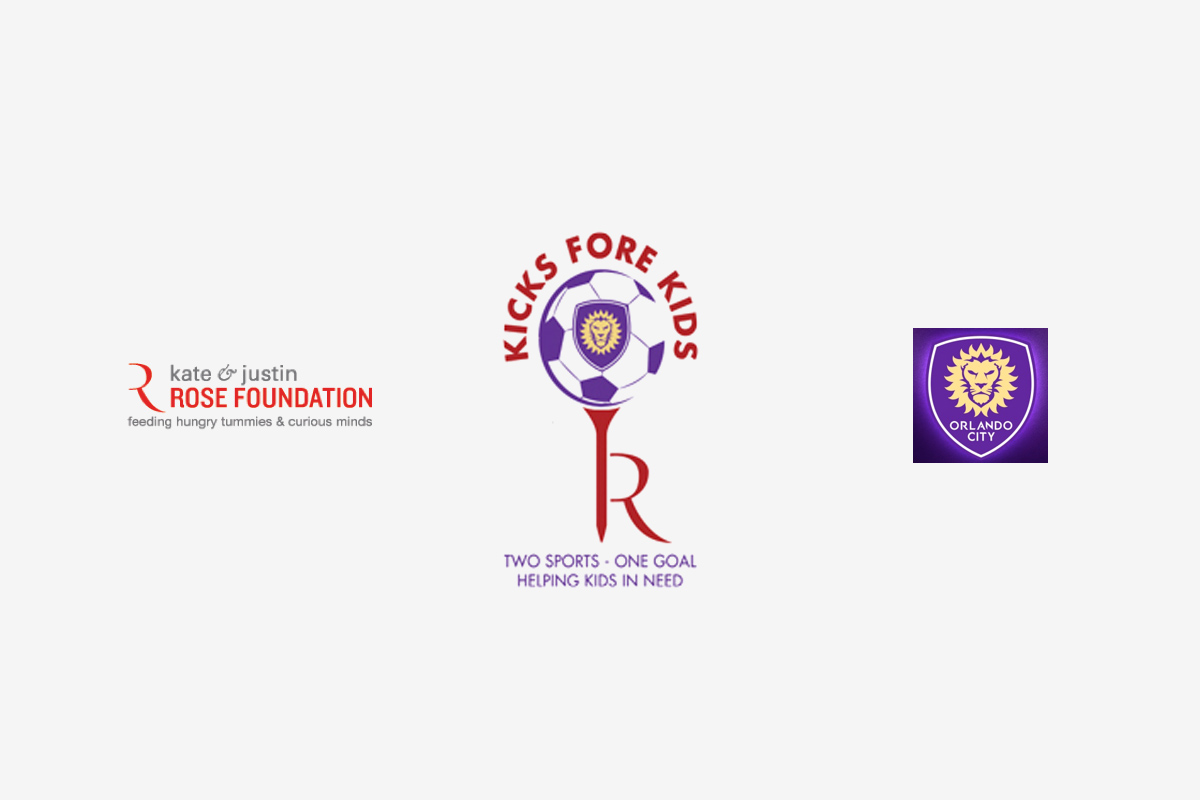 03 Feb

KATE & JUSTIN ROSE FOUNDATION, ORLANDO CITY SOCCER FOUNDATION PARTNERING FOR FOOTGOLF TOURNAMENT

ORLANDO, FL – What do you get when you bring the world's best soccer players and professional golfers together? Footgolf! For the very first time, golf and soccer are collaborating to help kids in need in the Greater Orlando area.

On February 22, the Kate & Justin Rose Foundation and the Orlando City Soccer Foundation will host "Kicks Fore Kids," a footgolf tournament at The Ritz-Carlton Golf Club at Grande Lakes. This unique event will pair one celebrity golfer or soccer player with each three-some in a footgolf match played on a regulation footgolf course.

"Kicks Fore Kids is a wonderful opportunity to bring two popular sports together to benefit our community," said Kate Rose, president of the Kate & Justin Rose Foundation. "Partnering with the Orlando City Soccer Foundation brings together two foundations that have similar missions, helping children in need. The proceeds from this event will impact many children in the Greater Orlando area."

"We are very excited to host this footgolf tournament with Orlando City Soccer" said international golf star Justin Rose, who is vice president of the Kate & Justin Rose Foundation. "Combining the world's best soccer players with golfers in a friendly competition should provide an entertaining event for participants and observers alike while raising money to help children in need. We hope everyone will come out and join us!"

"This will be a fun event for the players and spectators are encouraged to come and walk the course with their favorite team or stay at a hole and watch all the teams come through," added Kay Rawlins, President of the Orlando City Soccer Foundation.

"Kick off" for the tournament will be at 7:45 a.m. on Monday, February 22. For information on sponsorships and playing opportunities, please contact: Katie Orvosh at korvosh@orlandocitysc.com or 407-480-4758.

About the Kate & Justin Rose Foundation

Feeding hungry tummies and curious minds is what the Kate and Justin Rose Foundation is all about. Its programmes focus on a three prong approach to improving children's lives by providing nutritional support, funding education and providing 'first exposure' positive life experiences for children. Through nutrition, the Foundation teamed up with Blessings in a Backpack beginning in 2009 to provide weekend nutrition to children who would otherwise go hungry. Through education, the Foundation teams up with Book Trust and provides books for children from low-income families; books they choose themselves that become their own. And through first exposure experiences, introduce children to opportunities through field trips and experiences to open their eyes to opportunities. For more information, please visit our website at www.kjrosefoundation.org.

About the Orlando City Soccer Foundation

Orlando City Soccer Foundation believes in using the sport of soccer and the powerful influence of the Orlando City organization to promote exercise and healthy eating with children and families in our community. Orlando City takes great pride in our active role in the community harnessing the cooperation of our players, staff, fans and community partners to make a difference in the lives of others. Our free programs in under-served communities teach healthy lifestyle choices alongside the soccer skills and provide equipment and mentorship to the children. For more information, visit our website at www.orlandocitysc.com.