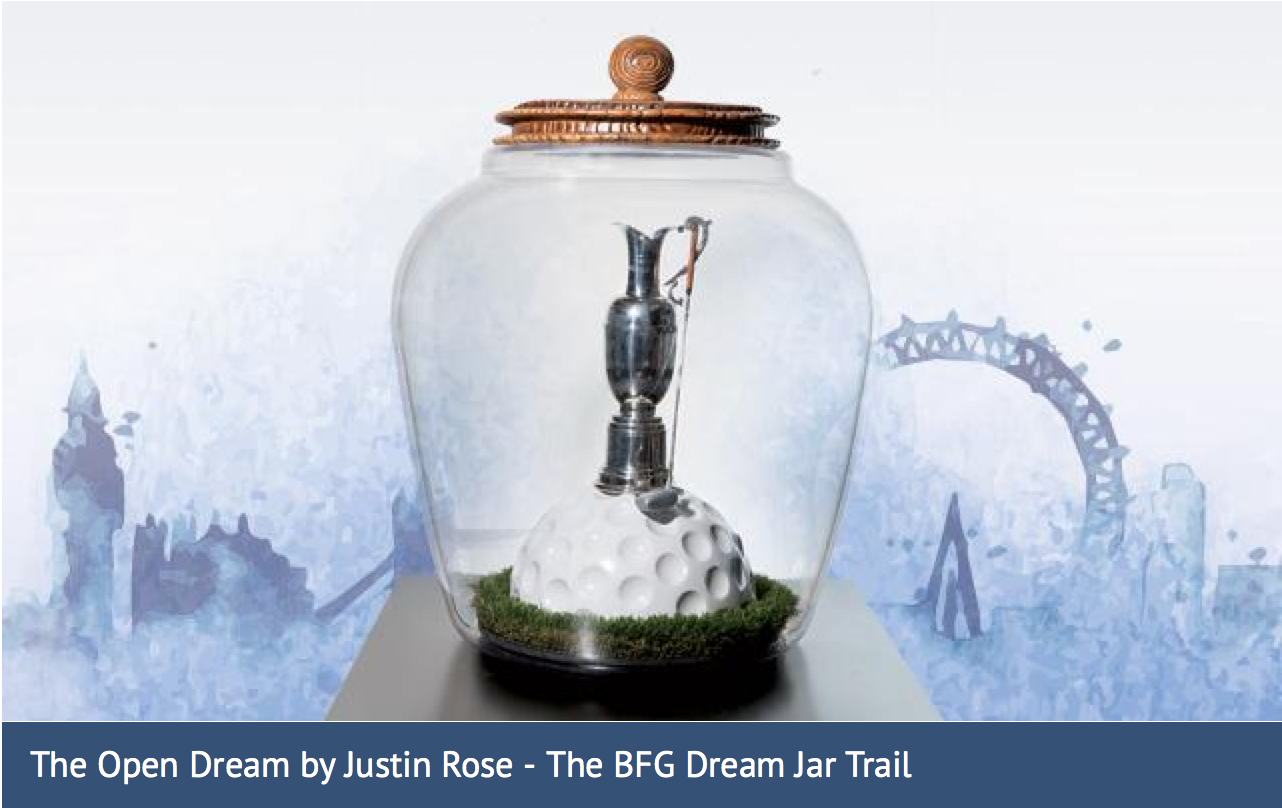 20 Jul

Justin's #BFGDreamJars has made its debut in London!

Golfing champion Justin Rose has spent much of his life dreaming of one thing: "Winning the Claret Jug". This Dream Jar displays the longed-for prize awaiting the champion of the UK Open – and Justin is working hard on holding the real thing, making his biggest dream come true.

Enjoy the riverside views from More London, where you'll see landmarks Tower Bridge, HMS Belfast, Tower of London and City Hall, the Mayor of London's office. The Scoop is a great place to relax during the summer with plenty of events, live music, screenings and activities as part of the free London Bridge City Festival (1 June to 31 October), plus its London Riviera cafe and bar. Nearby Hay's Galleria has a good range of family dining options such as Café Rouge and Cote.

Dream Jar sponsor Sky, says: "Sky believes in dreaming big, and is proud to support The BFG Dream Jar Trail. With Sky Sports being the home of The Open, we look forward to watching Justin and all the other competitors make dreams come true this summer."

To own this incredible dream, place your bid at Paddle8.com/bfg. Good luck!